Lecturers
Should sponsors wish to complement their Man of the Shroud Exhibit with an International Shroud Lecture Series, Shroud.com will provide a comprehensive list of recognized Shroud presenters. Some highly recommended speakers are listed below.
Mr. Barrie Schwortz, Los Angeles – Official documenting photographer for the 1978 Shroud of Turin Research Project, Barrie's photographic images have been seen on CNN, CBX, NBC, PBX, Discovery & Learning Channels. He has also published in Time, Life & National Geographic Magazines. Barrie is a most engaging speaker, and is founder of the largest Internet site on the Shroud.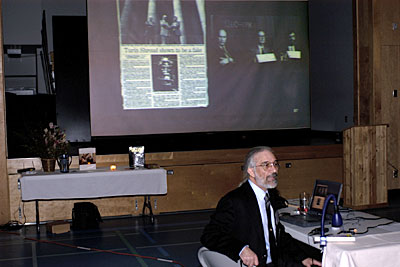 Barrie Schwortz
Photo © Robert Francis Studios
Dr. Daniel Scavone, Indiana – Professor Emeritus of History, Professor Scavone offers an in-depth introduction to the Shroud from historical documents, both textual and artistic. E-mail Dr. Scavone
John Iannone, Florida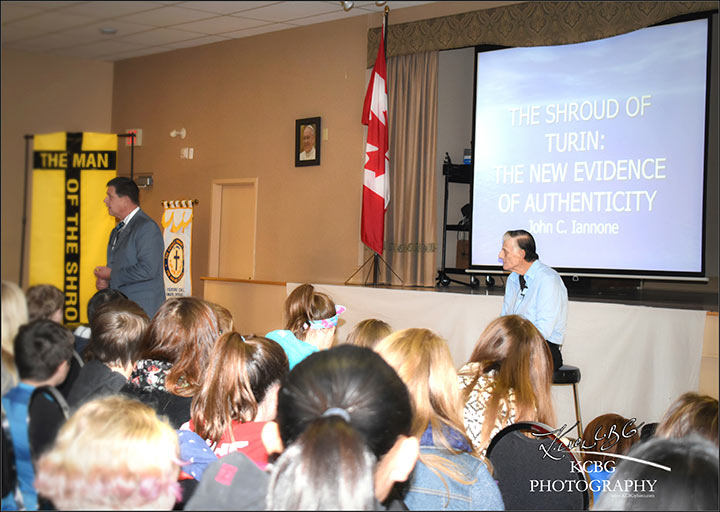 John Iannone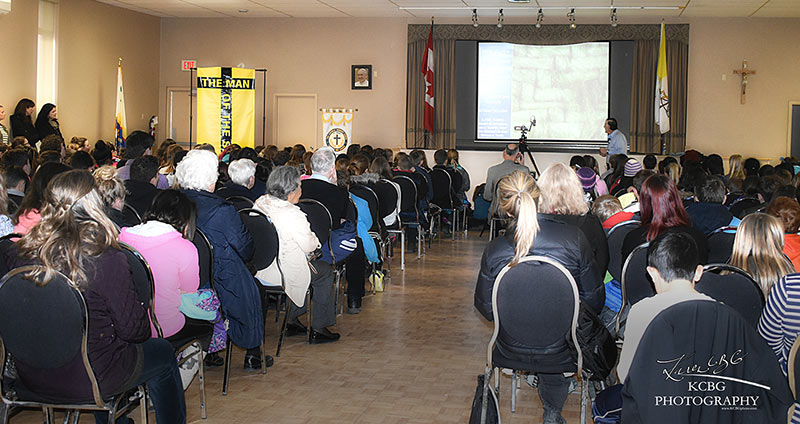 John Iannone
Professor Emanuela Marinelli, Rome – Professor of Geographical Sciences, Emanuela is a specialist in advanced studies of pollens found on the cloth of the Shroud, and is credentialed by the Vicariate of Rome as an expert Catechist of the Shroud and the Passion. She is well known internationally, having lectured on many aspects of Shroud research. Prof. Marinelli is also a teacher of iconography & iconology. More Information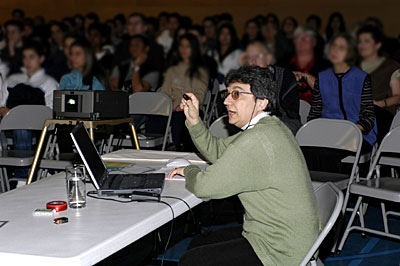 Prof. Emanuela Marinelli
Photo © Robert Francis Studios
Janice Bennett, Colorado – Janice Bennett has taught Spanish literature for many years. She is a member of Sigma Delta Pi, the national Hispanic society, the Modern Language Association and the Association of Teachers of Spanish and Portuguese. Becoming interested in the Sudarium of Oviedo in late 1993, she began to translate the published studies of the Centro Espanol de Sindonologia in 1998, which led to her book entitled, Sacred Blood, Sacred Image: The Sudarium of Oviedo, New Evidence for the Authenticity of the Shroud of Turin. Her second book The Holy Chalice of Valencia was published in along with articles on the Sudarium, the Shroud and the Santo Caliz.
Janice's presentation gives comprehensive coverage of the Sudarium of Oviedo and comparative studies with the Shroud of Turin.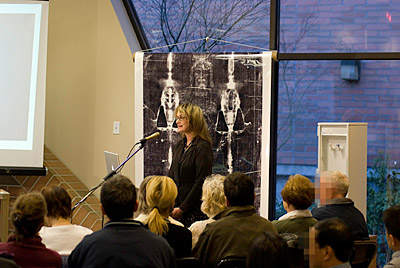 Janice Bennett
Photo © Robert Francis Studios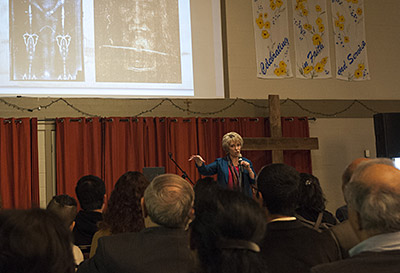 Professor Cheryl White, Louisiana State University
---